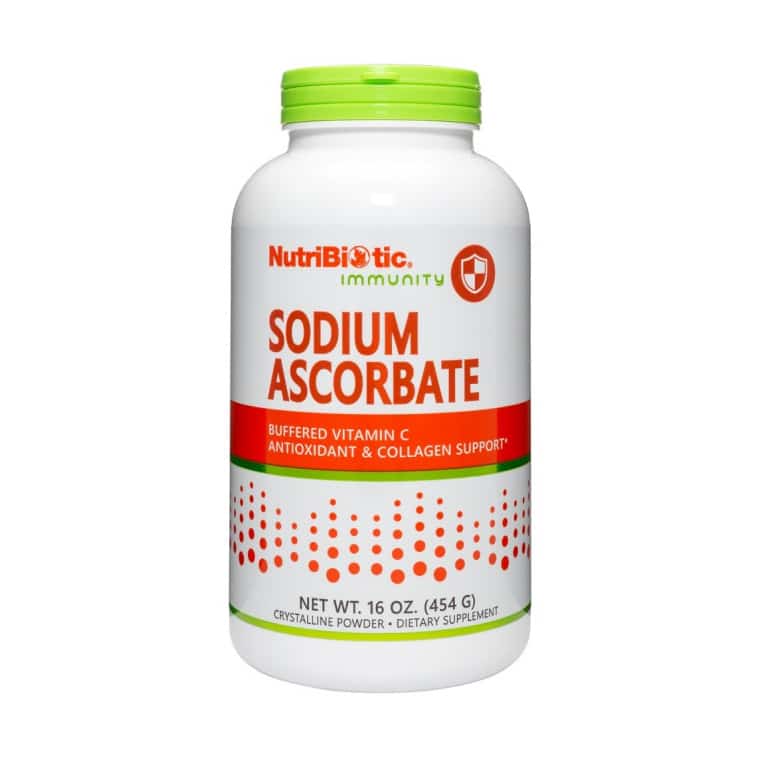 Nutribiotic Sodium Ascorbate Powder
This is a buffered form of vitamin C and is preferable over plain Ascorbic Acid for high doses, since it is not as acidic. It's the most cost-effective of the list, and does the job quite well in all cases of acute infections.
Sodium Ascorbate
Vitamin C and sodium are essential nutrients that help support the body. Vitamin C provides antioxidant protection to the immune system, as well as maintains the health of blood vessels, tissue, cartilage, bones, eyes, and other organ systems.* Vitamin C is also required for the biosynthesis of collagen, L-carnitine, and neurotransmitters.* Sodium is an electrolyte that helps maintain the balance of water in and around cells, maintain stable blood pressure, and is important for muscle and nerve function.* The combined positive effects of vitamin C and sodium make them vital to the body's overall health. Each serving supplies 1100 mg of vitamin C and 120 mg of sodium.