Offerings & Virtual Appointments
Homeopathy leads to Health, which leads to freedom!
To those who have tried everything, and to those that have tried nothing… I am here for you. Working with a professional removes the burden of trying to figure everything out on your own.
Making an appointment
Currently, all consultations are held virtually using a HIPAA compliant Tele-Medicine portal. 
1
Select Appointment And Complete Health Forms
During the process of scheduling, you will be asked to fill out a Health Inventory and Consent form. Upon finishing scheduling you will receive a confirmation email and Tele-health link.
view appointment options
2
Prepare For Your Virtual Appointment With Gwen
Please download this How to Prepare document which will help you think through all the key elements attributing to health imbalances while providing me the necessary information to gain insight.
Download document
Unsure which appointment is right for you?
New Clients
Existing Clients
45 minutes
Follow-up Consultation
$95
Frequency of follow-ups are unique to each case and essential for good care.
The commitment and dedication to your unique process of healing is of upmost importance in working with me.
Included in your service:
Review of all health concerns discussed during intake
Remedy recommendation
A recommendation for your next follow-up appointment.
Schedule Now
30 minutes
Acute Care Consultation
$90
Click here to learn about the difference between acute, chronic, and first aid.
We all get sick, have accidents, injuries, need surgery, and more. Homeopathy can be a real life saver, shortening your healing time, relieving pain, and getting you back on your feet quickly and efficiently.
Included in your service:
30-min Tele-Health appointment to review all symptoms
3-days of care with 2 checkins per day
Each additional day is $30.00
Schedule Now
20 minutes
Remedy Check-In
$65
Would you like some extra support? Ideal if you have a simple question or need to talk about your experience. Re-analysis and remedy changes are not included in this visit.
Included in your service:
Answer questions regarding your remedy response
Discuss additional support that might be beneficial
Each additional 10 min is billed at $22.00
Schedule Now Purpose over Profit
Children deserve access to good healthcare
If payment for your child presents a hardship, please reach out to me.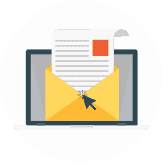 Reserve your Spot
You only want what is real.
You're done wearing masks and playing games of fear.
You seek truth, no matter how uncomfortable it might feel.
You are aware and can feel the intensity of the programming, conditioning and agendas that on the face of it, disempower humanity. Yet when one looks deeper, are the key to challenging us into knowing how powerful we truly are.
MORE INFORMATION WILL BECOME AVAILABLE LATE MAY 2022.
Experience the benefits of Homeopathy
Free virtual discovery session
Schedule Now